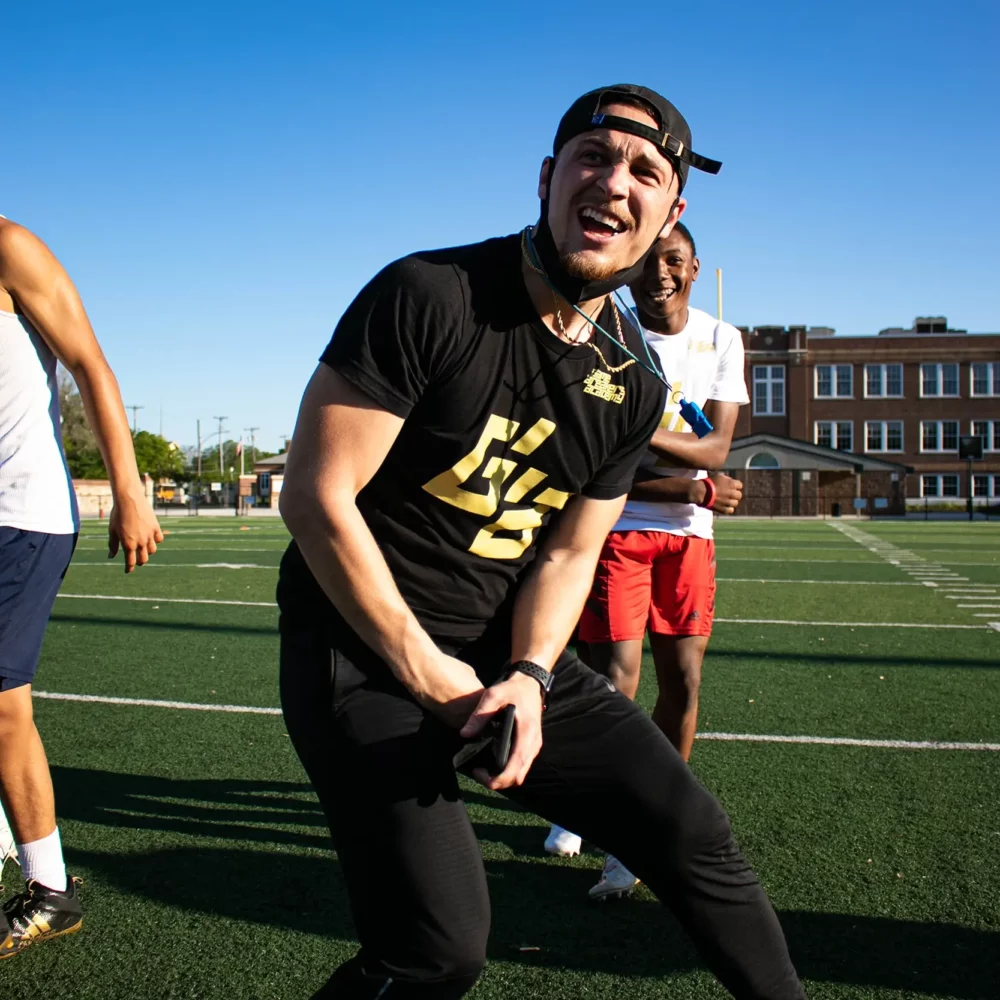 Kansas City Director
Lamar Whitson
Created and developed by the industry's best minds and taught by talented instructors who test your limits and inspire results.
POSITION
Kansas City Director
EMAIL
lwhitsonr@gamebreakersacademy.org
Lamar moved to Kansas City in 2015 after completing a degree in Exercise Science/Kinesiology and playing football at Sterling College (KS). After working with the Fellowship of Christian Athletes (FCA) for 5 years, he transitioned on staff with GameBreakers Academy as the Kansas City Director. From a young age Lamar was fascinated with Sports Performance Training, Competition, Growth and Improvement. He consistently found himself trying to find ways to learn and improve himself and those around him, discovering a passion for helping people maximize their potential. This passion drove Lamar to begin training and mentoring younger athletes while in college and continues to drive him today as he builds GameBreakers Academy in Kansas City, aiming to develop young men who will defy expectations in all aspects of life. 
Outside of GameBreakers; Lamar cares for his two younger sisters, spends time coaching football and basketball at Central High School (KCMO), and loves showing off his city. Anytime somebody is in town, you can almost guarantee Lamar is giving them a tour and treating them to some KC BBQ or whole wings. He enjoys a good book, new hats, trying new things or discovering new places, and working out. But some of Lamar's favorite things include spending time with his sisters and closest friends, laughing, asking or being asked an inquisitive question, hosting and feeding folks, and seeing people pursue God and who He made them to be.